Back to Practice | Infection Prevention

We're all going through some challenging times, and as we face a lot of uncertainty about the future, one thing is clear. There is no going back to the old ways of infection prevention. Patients and staff are rightfully more concerned about their well-being with the looming risk of infectious diseases.
In this new situation we're facing, it's important for us to all move forward together. Creating a safe environment goes well beyond social distancing and wearing the right personal protective equipment (PPE). Everything that was once seemingly behind the scenes – protocols, sterilization, reprocessing – needs to be front and center for patients and staff to feel confident returning to the practice. HuFriedyGroup is the comprehensive resource for everything you need to be the best in practice.
Dental Unit Waterlines
Your dental unit waterlines are a hotspot for bacterial growth. Biofilm forms quickly , and microbial counts can rapidly exceed Environmental Protection Agency (EPA) standards. Dental units that have been sitting idle are likely unsuitable for patient treatment because of high levels of bacterial contamination. But don't panic. You can quickly get your dental units back in line. Before reopening, use Liquid Ultra™ Solution to shock your waterlines to kill the biofilm bacteria that has accumulated. Then install a DentaPure™ Cartridge or HuFriedyGroup Waterline Filter for continuous germicidal treatment to help maintain compliant procedural  water.
Learn More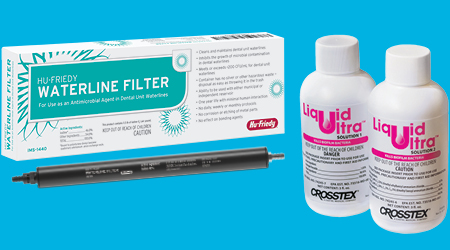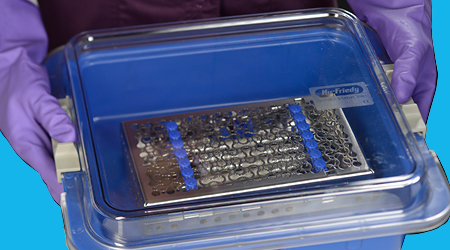 Instrument Reprocessing
If your instruments are being handled during reprocessing, your staff is being put at risk unnecessarily. Sharps injuries can lead to exposure to infections such as hepatitis B, hepatitis C, and HIV. These injuries also carry a significant cost. Between the time off, medical testing, and insurance, post-exposure management costs a practice up to $3,000 per incident.¹
But the solution is simple. Limit the number of touches to eliminate the risk. Our Instrument Management System (IMS™) cassettes keep your instruments secured and safe throughout reprocessing, so you only need to touch them when you use them. Learn about the impact: IMS eliminated sharps injuries at Pacific Dental Services™ while delivering a significant return on investment.
Learn More
Infection Prevention Protocols
Now, more than ever, you need to do everything you can to create a safe environment in your practice. An important step is creating and maintaining infection prevention protocols tailored to the specific requirements of your practice. But with so much information outlined by organizations like the Centers for Disease Control and Prevention (CDC), state dental boards, and OSHA, you may be questioning where to start.
The answer is the GreenLight Dental Compliance Center™ by HuFriedyGroup. This exclusive, all-in-one program conveniently and cost-effectively allows practices to access different regulations to help comply with better infection prevention.
Learn More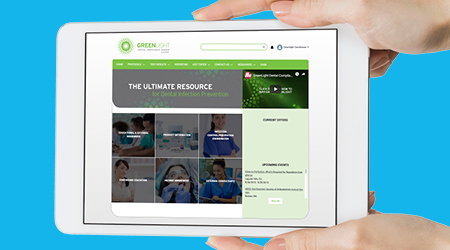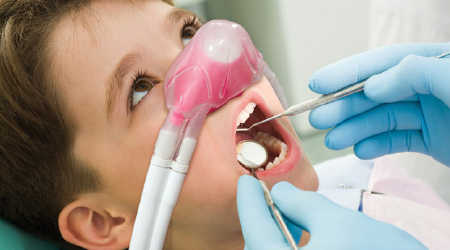 Conscious Sedation
Nitrous oxide/oxygen sedation can be a safe and effective means of managing anxiety in dentistry, and the right nasal mask can help create a comfortable experience for your patients.
With increased concerns over infection prevention in the dental office, the ADA recommends disposable nasal masks to minimize the risk of cross-contamination from improper sterilization. Only HuFriedyGroup has a variety of options for single-use nasal masks to ensure you find the best fit for your practice and your patients.
Learn More
Protective Measures
As practices begin reopening for elective care, there is a heavy emphasis on safety and immediately visible measures, such as PPE and patient in-out procedures. But in today's environment, you must go deeper than what appears on the surface to drive safety and patient volume. With infection prevention, a crucial aspect is your instrument sterilization and reprocessing.
Optimizing this area of your practice is not optional because it has a direct impact on patient volume and practice revenue. As you start to reopen, create a foundation of compliance, safety, efficiency, and comfort at your practice by implementing the Instrument Management System (IMS™).
Learn More