Why AIRFLOW®
AIRFLOW is easy to incorporate into your routine. In addition to polishing, AIRFLOW will support your treatment plans for each and every patient-whether they are standard check-ups or more advanced perio or specialty cases.
Everyday uses on all your patients:
 
Supragingival plaque & biofilm removal
Shallow subgingival biofilm removal
Site-specific biofilm removal
Stain removal
Teeth polishing
Effective cleaning prior to caries detection,
fluoride application and bleaching
Specialty Uses:
 
Implant maintenance
Orthodontic brackets
Effective cleaning prior to bonding, sealants, and placement of restorations and ortho
Gentle cleaning on restorations (including crowns and veneers)
---
AIRFLOW benefits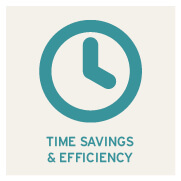 Multiple studies have found that hand instrumentation of subgingival biofilm removal in deep pockets can take between 30-64 seconds, air polishing with glycine powder has been found to take only 5 seconds per site 1,2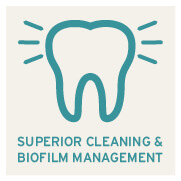 Who doesn't love the "just cleaned" feeling after a prophy appointment? AIRFLOW not only cleans the plaque and stain patients can feel, but it ensures teeth are clean in the sulcus, as well.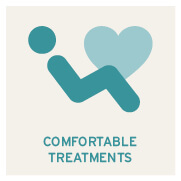 The AIRFLOW system is built for comfort - yours and your patients'. Your patients will love the gentler, faster treatment. As you know, offices thrive on happy patients - leading to higher retention and more referrals.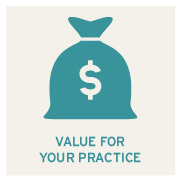 Not only does AIRFLOW allow clinicians to provide an even higher level of patient care, but the time savings creates the "magical minutes" that can be used on providing additional services.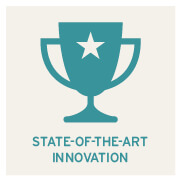 Invest in the best for your patients and your office. AIRFLOW has a "WOW" factor that clinicians will see and patients will feel when you bring this cutting edge technology into practice. Plus, several units feature award-winning designs.
1 Wenstrom JL, Dahlen G, Ramberg P. Subgingival debridement of periodontal pockets by air polishing in comparison with ultrasonic instrumentation during maintenance therapy. Journal of Clinical Periodontology 2011; 38:820-827.
2 Moene R, Decaillet F, Andersen E, Mombelli A. Subgingival plaque removal using a new air polishing device. Journal of Periodontology 2010; 81:79-88. From http://www.hu-friedy.com/magicalminutes