Blog
Going to Chicago Midwinter? Here's Everything You Need to Know

One of the nation's largest dental trade shows is right around the corner... and right in our backyard!
The 155th Midwinter Meeting, hosted by the Chicago Dental Society (CDS), takes place from February 20–22 at Chicago's McCormick Place Convention Center. While there's a ton to do at the show itself, this is also a great opportunity to make the most of the Best Large City in America.
Chicago has been our home since Hugo Friedman founded Hu-Friedy in 1908, and we couldn't miss the chance to share some local advice on spending your time here, both at the convention and in our hometown. But surviving a convention of this size can be a daunting task, so before diving into local recommendations, let's start with some tips and logistics for managing this massive show itself: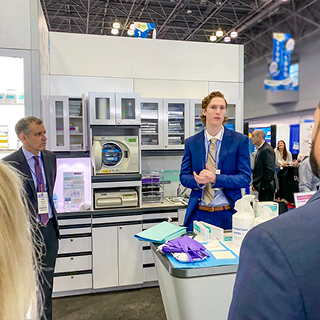 Navigate McCormick Place like a pro
McCormick Place comprises four separate buildings, each with multiple points of entry. The Midwinter Meeting is hosted in the West Building on level 3. Unless you're trying to get a head start on all your steps for the day, be sure to follow signage to McCormick Place West at 2301 S. Indiana Ave and/or plug that address into your map app for directions.

Parking is limited and it can be a long walk from some of the lots, so we recommend utilizing public transportation or taking advantage of the free shuttle service from official conference hotels. If you opt for public transportation, the CTA "L" Green Line stop at Cermak-McCormick Place is a seven-minute walk from the building entrance and takes riders directly to and from the Loop.
Map Your Day on the Convention Floor in Advance
There are over 600 exhibitors at this year's convention, and stepping foot on the convention floor can be overwhelming without a plan of action. CDS provides a digital floor plan, and we recommend utilizing it to map out the booths you want to visit to make your time on the exhibition floor as efficient as possible.

There's no better place to start your day than the Hu-Friedy booth (#3805), conveniently located near the west entrance of the exhibition floor. As you may have heard, Hu-Friedy and Crosstex have come together to form the dental division of Cantel, and we'll be unveiling some big news at the booth you won't want to miss! Visit us to learn about how our combined product portfolios will help you be the best in practice. We'll also have a special vending machine experience, so be sure to stop by to win free prizes.
Plan Ahead and Take Advantage of Convention Specials
Many vendors offer unique show specials for conference attendees – we certainly do! Make the most of these one-time opportunities by coming prepared with a pre-planned budget. It might be worthwhile to ask your boss in advance for a stipend to spend on your product or instrumentation needs. Conversely, if you're a practice leader, speak to your staff and make a list of their needs to take the most advantage of any conference specials.

Additionally, you can reach out to your Hu-Friedy representative in advance for a full list of all convention specials. Offers are available two weeks before and after the show, so you can even make your purchasing decisions ahead of time. Or if you saw something you loved but needed to sleep on it, you can still take advantage after the fact.
Enjoy All the Windy City Has to Offer
Although the convention will be your main priority, we hope you'll have time to visit the city we call home. Although we don't encourage taking a whole day off like Ferris Bueller, here are a few ideas for making the most of your downtime: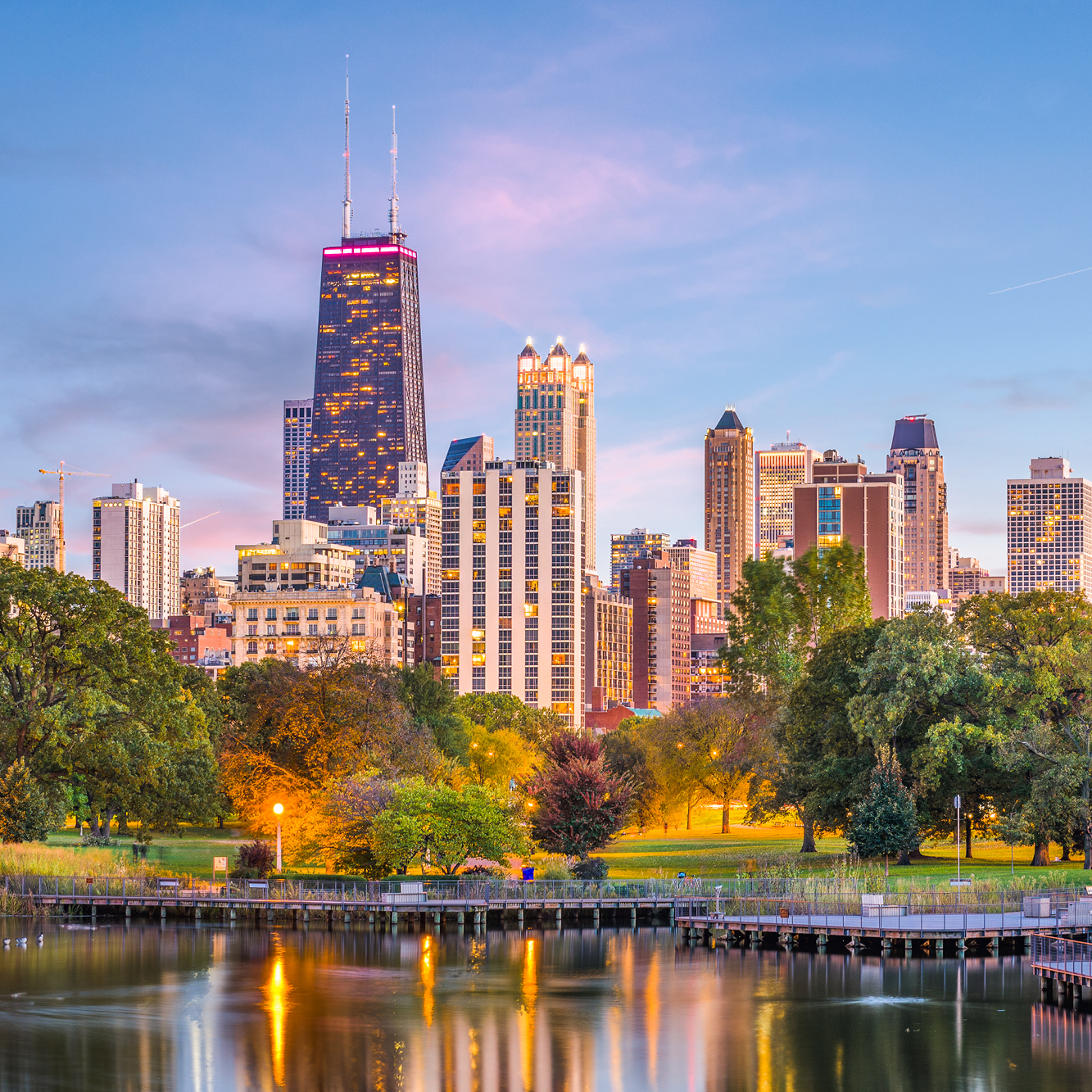 Explore a Neighborhood
Chicago is a city of neighborhoods. There are 77 of them in fact, and the best way to experience Chicago like a local is to get out of the Loop. Take the Blue Line to visit northwest side neighborhoods like Wicker Park, Bucktown, or Logan Square for a slice of "hipster" culture on Milwaukee Avenue, or take the Red Line to Chinatown or the Green Line to the West Loop for some of the best food spots in the city. Additionally, you can always come visit our neck of the woods in Roscoe Village!
Get Cultural
Some of the best museums in the world are located right here in Chicago. You can never go wrong with the Art Institute, and Museum Campus (home to the Field Museum, Shedd Aquarium, and Adler Planetarium) is just down the road from McCormick Place. Alternatively, get off the beaten path with a visit to the National Museum of Mexican Art in Pilsen, or get all your Instagram glamour shots at the WNDR Museum in the West Loop.
Pretend Its Summer
It may be the Midwinter Meeting, but its never too early to start dreaming of summer. There are countless parks, trails, and outdoor activities that make Chicago unique. Weather permitting, you can walk the lakefront trail, which passes directly behind McCormick Place, or stroll Michigan Avenue and take diversions down the Riverwalk or Millennium Park. You can also head north to Lincoln Park and visit one of the nation's only free zoos. Just remember to dress warmly!
There are so many ways to spend your free time in Chicago that you can't really go wrong. While the Midwinter Meeting is the main priority for your visit – and takes precedence over any sightseeing – Chicago is a great city to be a tourist. So, after you come visit us at booth #3805 be sure to make the most of your time while you're here. We cannot wait to see you in Chicago!