Blog
Increasing Patient Comfort with Advanced Technology

How to deliver the best care while keeping your patients relaxed
In any health care environment, patient comfort is incredibly important. While hygienists are highly trained with this in mind, technology can make it even easier to ensure your patients are relaxed when in the chair. In fact, when dental offices stay up to date on the latest technological advancements, it assures patients they're getting the highest level of care and comfort.
It also leads to better outcomes for those patients—who are more likely to return for care and to have lifelong and multigenerational relationships with your practices.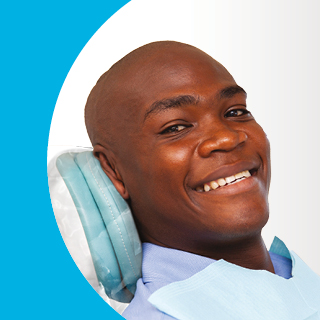 One excellent use for today's dental technology has to do with a cause near and dear to our hearts: relieving patient anxiety safely.
No matter how much you try to make patients feel at ease, some of them will still have tremendous anxiety about dental care. You can focus on how comfortable the chair and neck support are, give them sunglasses to block out the harsh lighting, and even create ambience with lighting and music, but they're still tense and uncomfortable.
And the tenser your patients are, the more likely they will jolt and jump during the procedure, which makes it hard to work with instruments, drills, and other equipment. This is a real concern.
In those situations, one way to deliver treatment safely is to use nitrous oxide/oxygen sedation, which can make the patient's experience much less stressful. It keeps them calm throughout the procedure, while actually helping them feel as if the time has passed faster. This happens with minimal side effects – just five minutes of 100% oxygen eliminates nitrous oxide from the bloodstream.
Using nitrous oxide is also beneficial for the practice. More cooperative and relaxed patients create a less stressful environment for clinicians. The higher patient satisfaction can then lead to more referrals and better reviews for the practice.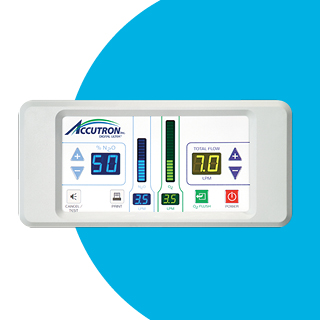 Nitrous oxide and oxygen delivery is easily adjustable so you can provide the right mix for each patient. While analog and digital technology accomplish the same job, the Accutron™ Digital Ultra™ Flowmeter actually has more safety features than the other models. Plus, its completely flat surface allows for easy disinfection or barrier protection.
The American Dental Association's published best practices for using nitrous oxide dictates that the practices use a single-use nasal mask and tubing that is sterilized per the manufacturer's recommendations.
Nasal masks are beneficial to patients in the age of COVID in that they require patients to breathe through their nose and lessen their exposure to respiratory droplets.
The ClearView™ Nasal Mask uses a patient demand system for administering gas, which is designed to match the patient's flow of breathing. And the soft inner mask creates a better seal against the patient's face for better administration of gas.
Features of the ClearView™ Nasal Mask include:
Mask-in-mask design to reduce ambient N2O.
Clear outer mask that shows patient "breathing through nose."
Low profile that provides easier access to the patient's mouth.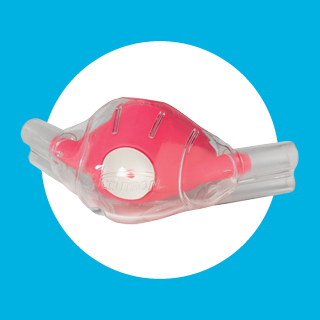 The Axess™ Low Profile Nasal Mask is a single-use mask that works with positive flow systems. Its low profile offers better visibility and better access to a patient's mouth. The nasal mask fits comfortably and snug, and its lightweight circuit tubing makes it easier for patients to move without displacing the mask.
To help make patients even more comfortable and relaxed, both the ClearView™ and the Axess™ Nasal Masks come in scents and colors that appeal to patients.
There's no doubt that patient comfort is among the top priorities among dental practices today. Combining best practices with technology is the most effective way to ensure patient comfort while providing a superior patient experience.