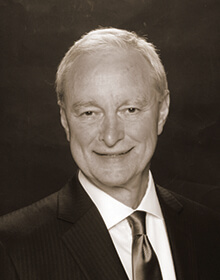 Samuel Low
DDS, MS, M.Ed
Education
University of Florida M.Ed.
University of Texas Certificate
University of Texas M.S.
University of Texas D.D.S.
Lamar University B.S.
Accomplishments
Associate Dean & Professor of Periodontics, University of Florida
Secretary Treasurer AAP Advisory Faculty Pankey Institute Past President
Florida Dental Association Dentist of the Year
Florida Dental Association Distinguished Alumnus
University of Texas Trustee Elect 17th District (Florida)
Additional Information
Samuel B. Low, D.D.S., M.S., M.Ed., Professor Emeritus, University of Florida, College of Dentistry; Associate faculty member of the Pankey Institute with 30 years of private practice experience in periodontics, lasers and implant placement. Dr. Low provides dentists and dental hygienists with the tools for successfully managing the periodontal patient in general and periodontal practices.