Our Leadership Team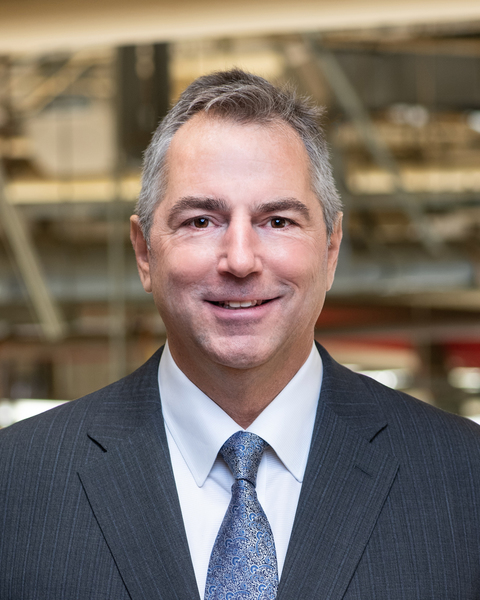 Andy Xilas
President
Andy Xilas is the President of HuFriedyGroup. In this role, he is responsible for overall P&L management, day to day operations, integration, long-term strategic direction, market assessment, and product development.
With over 30 years of experience at the company, Mr. Xilas brings a deep understanding of the intricacies of each key functional area of the enterprise to the position of President. Throughout his career, Mr. Xilas has built a strong reputation as a results-focused global business leader with a successful track record of growth and expansion in key markets. He began his career in customer service and sales and moved into manufacturing management before assuming executive commercial roles. Prior to taking on the role of President, Mr. Xilas was Senior Vice President for Global Strategic Business Units.
In his two-plus decades in leadership positions, Mr. Xilas has helped accelerate growth through new product development and the creation of valuable industry partnerships. Most recently, Mr. Xilas played a leading role in guiding the creation of the HuFriedyGroup brand identity as the Dental Division of Cantel Medical.
Mr. Xilas earned a Bachelor of Arts in Economics from the University of Wisconsin–Madison and a Master of Business Administration degree from Loyola University Chicago Quinlan School of Business. He also received a KMI Certificate from the Kellogg School of Management at Northwestern University and holds a Breakthrough Six Sigma Certificate from the University of Wisconsin–Madison.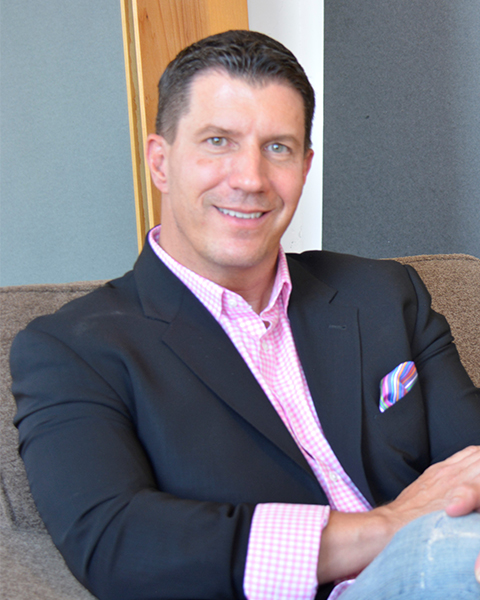 Patrick Bernardi
CMO and Senior Vice President, Marketing & Brand Strategy
Patrick Bernardi is Chief Marketing Officer and Senior Vice President for Marketing & Brand Strategy. In this role, he is responsible for directing and managing the global brand marketing function, including brand strategy, digital customer engagement, content marketing, distributor demand generation, public relations, customer relationship management, and creative services.
Since joining HuFriedyGroup in 2009, Mr. Bernardi has been a part of a team that has helped the company achieve strong financial results. During his time, he has focused on clarifying and amplifying the HuFriedyGroup brand story in addition to implementing contemporary marketing approaches designed to better align with mobile and digital expectations of modern target audiences.
Mr. Bernardi was instrumental in developing the new HuFriedyGroup brand and has played a key role in the design of the organization's CRM and customer engagement strategy, as well as optimizing learning and sharing through customer communities such as Friends of Hu-Friedy.
Mr. Bernardi earned a Bachelor of Arts in Political Science from the University of Illinois at Urbana-Champaign. He stays active in the marketing community through his involvement with such groups as the CMO Club, Direct Marketing Association, and the American Marketing Association. Mr. Bernardi is a frequent speaker at Marketing conferences and serves as a mentor through the Future CMO program.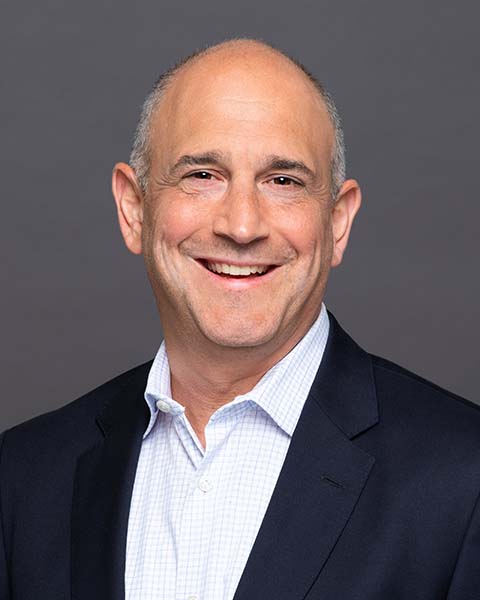 Matt Berns
Vice President, General Counsel & Private Label
Matt Berns is Vice President, General Counsel & Private Label. In this role, he serves as chief legal officer for HuFriedyGroup and is responsible for commercial activities related to the private label business unit.
Joining the company in 2006, Mr. Berns assumed increasingly broad responsibilities for legal matters, supporting corporate and transactional work, human resources, litigation, compliance, real estate, patents, and trademarks in addition to overseeing regulatory affairs. In this position, he played a key role in facilitating the acquisition of Hu-Friedy by Cantel Medical in 2019.
Mr. Berns has recently expanded his role to take responsibility for leading the development and execution of the private label strategy for the business.
Prior to joining HuFriedyGroup, Mr. Berns spent much of his legal career in in-house positions, most notably in telecoms, having worked for long-distance carrier MCI and Focal Communications. Earlier in his career, he worked in public policy for the State of Illinois and then as a litigator.
Mr. Berns earned a Bachelor of Science in Finance from the Gies College of Business – University of Illinois Urbana-Champaign and a Juris Doctor from University of Michigan Law School.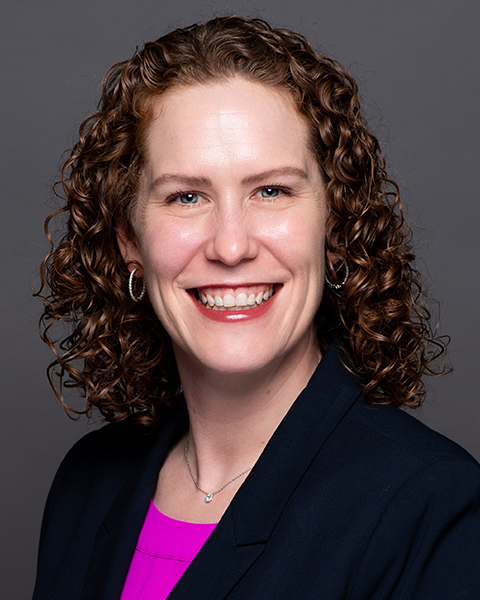 Megan Mendes
Vice President, Instrumentation Strategic Business Unit 
Megan Mendes is Vice President for the Instrumentation Strategic Business Unit, where she is responsible for the management of all instrumentation and procedural products, including surgical, restorative, orthodontic, endodontic, diagnostic, periodontal, and power product lines. In this role, she supports product development, strategic direction, and day-to-day operations.
Throughout her tenure, Ms. Mendes has consistently delivered above market sales results, developing and implementing strategic plans for improving the product development pipeline as well as overseeing key business initiatives to ensure continuous development across global markets. She has overseen multiple successful product launches, coordinating with cross-functional teams to develop integrated product marketing strategies.
Since joining HuFriedyGroup in 2006, Ms. Mendes has held roles as a product manager for orthodontic instrumentation; senior product manager overseeing orthodontic, restorative, endo, and private label instrumentation; and director of the GP Specialty, Surgical, and Private Label Strategic Business Units, where among other accomplishments, she contributed to the launching of 32 new products and managed multiple areas of the business.
Ms. Mendes earned a Bachelor of Arts in Economics & Business Management from Albion College. She began her career as product manager at GC America before joining HuFriedyGroup.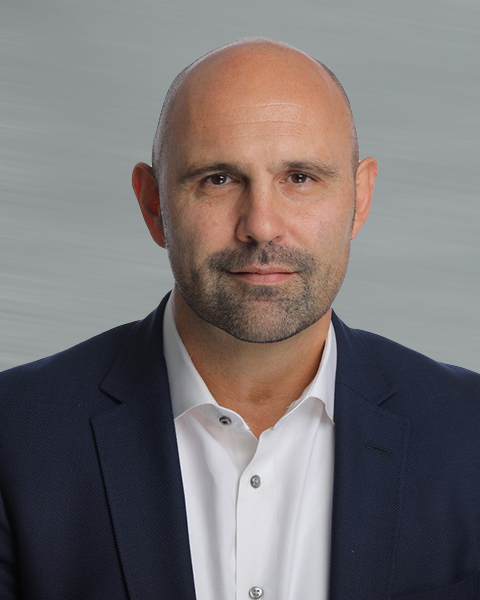 Stephen Hartley
Vice President, Infection Prevention & Control Strategic Business Unit
Stephen Hartley is Vice President of the Infection Prevention & Control Strategic Business Unit. For this area of the business, he oversees day-to-day operations and supports long-term strategic direction, market assessment, and product development.
Mr. Hartley has a long history of driving marketing and business development success within the biotechnology, pharmaceutical, and medical device industries. He has a track record of compelling year-over-year growth and aligning products and strategy with marketing trends, including experience with B2B, B2C, and e-commerce initiatives.
His background includes sales experience, as well as clinical research in HIV, oncology, hematology, and hepatology. Prior to joining HuFriedyGroup in April 2021, Mr. Hartley held positions as the Vice President of Marketing at PDI, and Vice President of Infection Prevention at BD. 
Mr. Hartley received his undergraduate degree in Pharmacy from De Montfort University in the United Kingdom, and his MBA from the Wharton School, University of Pennsylvania. He is a member of the Royal Pharmaceutical Society of Great Britain and Northern Ireland and has published research articles in both the British Journal of Haematology and Bone Marrow Transplantation.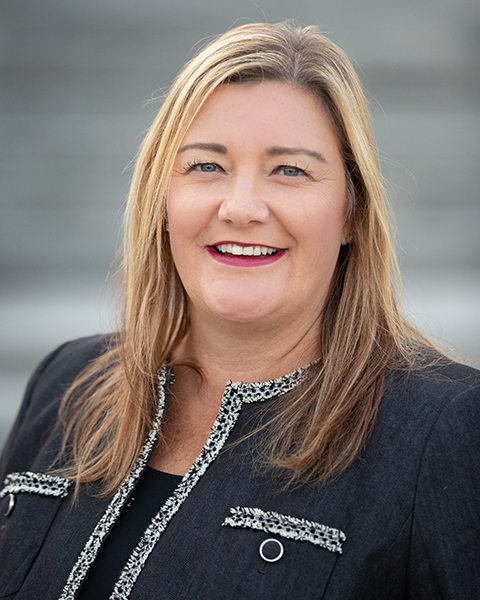 Sarah K. Anders
Vice President, North America Dental Sales
Sarah Anders is Vice President for North American Dental Sales, where she oversees all North American accounts, including private business, academic and government institutions, DSOs and corporate accounts, and strategic markets.
With more than 20 years of dental industry experience holding positions in sales, marketing, continuing education, and operations with major dental materials manufacturers. Her positions have included responsibilities in the US, Latin American, and Canadian markets.
Ms. Anders brings to HuFriedyGroup a proven track record of success. In 2013, she was recognized as one of the Top 25 Women in Dentistry by Dental Products Report, and she has lectured and presented training programs internationally for the past 15 years. Ms. Anders was an active member of the Dental Trade Alliance Board of Directors until early 2018 and held the position of 2nd Vice Chair.  At the end of 2020 she completed her second term on the National Association of Dental Laboratories Board of Directors.  
Ms. Anders received her Bachelor of Science Degree in Biochemistry from McMaster University in Hamilton, Ontario and graduated from Penn State University with her Masters in Business Administration. Recognized within the dental industry as an outstanding leader dedicated to success, she and her husband Walter live in East Amherst, New York and have a son and a daughter. They enjoy hiking, time at the cottage, and giving back locally through community groups and by volunteering with the Girl Scouts and Boy Scouts of America.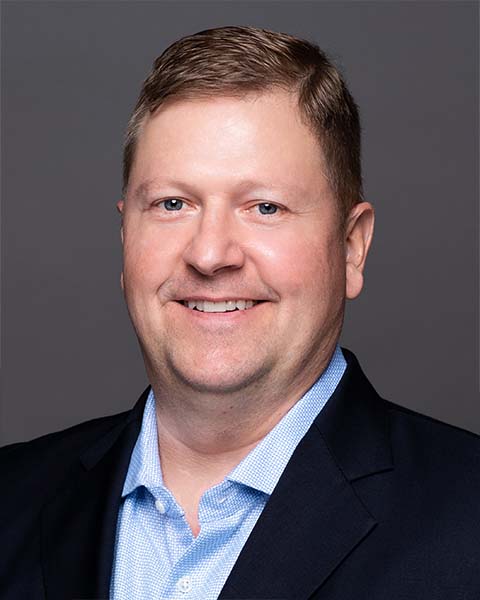 David Platt
Vice President, Manufacturing, R&D, Engineering
David Platt is the Vice President, Manufacturing, R&D, Engineering, Chicago, Chips & Accutron Operations at the Chicago facility that manufactures class 1 and 2 Dental/Orthodontic medical devices. He is also the head of R&D and the New Product Development team for launching new products.
Mr. Platt has over 30 years of experience in designing and development of medical devices. Mr. Platt began his career in 1990 at Littelfuse, Inc. as a Production Foreman and Manufacturing Engineer. He managed 5 Automotive and Electronic production lines representing $75M in sales. In 1995, Mr. Platt moved into the medical device field working for a family-owned business Beltone Electronics in Chicago. Then, he led the organization including manufacturing engineering department and plant floor cell associates at both the domestic and international plants. In 2000, Mr. Platt joined Hollister, Inc a medical device manufacturer of Ostomy, Continents and Mother/Baby products. Here he managed the design engineering services team to support global plant manufacturing via automation equipment, which drove cost reduction efforts to products.
In 2003, Mr. Platt joined VIASYS Healthcare and worked in the disposable medical device division (Corpak). Here he led the R&D team that developed a product for bedside location of NG (Nasal Gastric) Feeding tube placement without the need for X-ray or Fluoroscopy. This product won a Medical Design Excellence Award while acquiring many patents. In 2007, Mr. Platt joined Ohio Medical Corporation. The leader in Suction, Oxygen Therapy Devices. Here Dave led the R&D, Engineering and Product Assurance Teams.
In his free time, Dave enjoys spending time with his family, watching sports, running & fitness and golfing. 
Mr. Platt is a graduate from Marquette University who holds a Bachelor of Science degree in Mechanical Engineering and a Master's in Engineering Management (MEM) with a focus on Project Management from Northwestern University.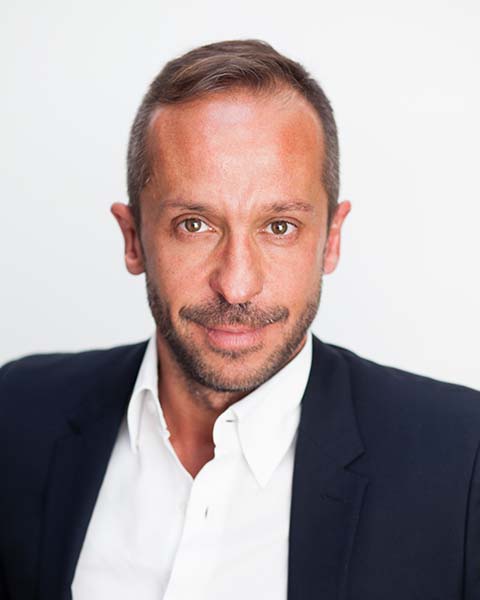 Fabio Molinaro
Vice President & Managing Director, International Commercial Operations
Fabio Molinaro is Vice President and Managing Director, International Commercial Operations for HuFriedyGroup. In this role, he manages all commercial operations in Asia Pacific, China, EMEA and Latin America.  This includes Product Management, Sales, Marketing, Customer Service and Technical Service.
Prior to joining HuFriedyGroup, Mr. Molinaro partnered with the company as an external dental consultant, formally joining the team in 2010 as the Regional Sales Manager for South Europe, Middle East and Africa.   He later took on the roles of Managing Director of Sales and Marketing (EMEA) and Vice President, Managing Director (EMEA). His focus has been on growing the international business by adapting and implementing corporate strategy around each region's needs, ensuring customers be the best in practice.
Mr. Molinaro served the Army prior to earning a Political Science degree from Trieste University.  Post-university he received his MBA from Bocconi University in Milan. Currently, he is working towards a Certificate in General Management from INSEAD business school in Singapore and Fontainebleau (FR).
---
Our Story
With over 200 years of collective experience in the dental industry, HuFriedyGroup is a global leader in dental instrument manufacturing, infection prevention, and instrument reprocessing workflows. HuFriedyGroup helps dental professionals be the best in practice by providing a complete circle of protection in the dental suite, bringing together world-class products, services, education, and communities that result in superior clinician performance, clinical outcomes, and safety for clinicians and patients. Headquartered in Chicago, HuFriedyGroup products are distributed in more than 100 countries, and the dental division maintains offices in Germany, Italy, China, and Japan.
A Proud Heritage and a Focus on the Future
Founded in 1908, Hu-Friedy is a global leader in the manufacturing of dental instruments and products designed to help dental practitioners perform at their best. Its 10,000-plus products, hand-crafted by highly skilled artisans, are known for their precision, performance, longevity, reliability, and quality.
From a simple beginning in 1953, as a disposable towel/bib manufacturer, Crosstex has steadily grown to become one of the world's leading providers of infection prevention and control (IP&C) and compliance solutions. Crosstex is a recognized leader for its portfolio of Personal Protection Equipment (PPE), Dental Water Management, Chemistries, Sterilization, Preventives, Nitrous-Oxide Equipment, and Single-Use Disposable products.
As one of the world's leading dental instrument and product companies, we continue our commitment to advance dental performance by supporting these products with world-class service, education and peer communities.
In 2021, HuFriedyGroup was acquired by STERIS, a leading provider of infection prevention and other procedural products and services. HuFriedyGroup is proud to be the dental business segment of STERIS.
1908
Hu‑Friedy founded by Hugo Friedman
1945
Introduced Gracey Line of Instruments
1953
Crosstex founded as disposable towel/bib manufacturer
1959
Hu‑Friedy Acquired by Saslow Family; Richard Saslow named Hu‑Friedy Chairman
1970
Former EVP and CEO Howard Wax joins Hu‑Friedy
1975
Developed Wilkins/Tufts explorer
1978
Launched first restorative line of immunity steel instruments
1981
Began Japanese distribution partnership
1985
Introduced IMS™ Cassettes
1991
Established European office in Germany
1996
Entered ultrasonic scaling marketing with insert line
1999
Launched orthodontic product line
2002
Established Japan office to support growth in Asia Pacific market
2004
Ron Saslow Named Hu‑Friedy President
2005
Introduced EverEdge™ Scalers
Crosstex Acquired by Cantel Medical
2007
Expanded global presence in China
Initiated Friends of Hu‑Friedy online community
2008
Launched Nevi™ Scalers, named after legendary Hu-Fredy artisan Neville Hammond
2009
Established European office in the Netherlands
2010
Launched magnetostrictive ultrasonic scaler
Introduced full line of hand care products
2011
Entered new category with pediatric crowns
Ron Saslow Named Hu‑Friedy Chairman
Ken Serota Named Hu‑Friedy President
2013
Introduced Clear Collection™ for Clear Aligners Instrument Set
2014
Introduced Black Line Collection
2015
Launched Hu-Care Service Programs
2016
Accutron Inc. acquired by Crosstex 
Introduced EverEdge™ 2.0 Scalers
2017
J. Palmero Sales Company and subsidiaries acquired by Hu‑Friedy 
2018
Launched GreenLight Dental Compliance Center™ by Hu‑Friedy
Launched EverCare Sharpening Service
2019
Hu‑Friedy acquired by Cantel
2020
HuFriedyGroup introduced as the Dental Division of Cantel
Introduced Harmony™ Ergonomic Scalers and Curettes
2021
Andy Xilas Named President of HuFriedyGroup
HuFriedyGroup named as the Fourth Steris Business Segment, Dental