Key Opinion Leaders | Australia

Key Opinion Leaders
As HuFriedyGroup, our Key Opinion Leader program will continue to strongly impact and influence the way we shape, design, and create our product offerings. We place great emphasis on maintaining collaborative relationships between our company and opinion leaders. We recognize the important role our Key Opinion Leaders play in advancing dentistry and helping HuFriedyGroup continue to be a world leader in dental product innovation.
HuFriedyGroup works with over 600 global key opinion leaders including several influential KOLs from both Australia and New Zealand. Please click on the below image to learn more about our prestigious partners.
---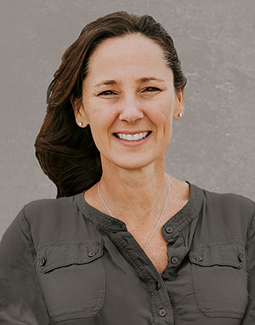 Deb Brown
RDH
Deb is a Dental Hygienist with a Grad Dip in Restorative Dental Hygiene. She has worked in a variety of health care settings over the past 30 years in both hospital and private practices providing care in general dentistry, periodontics, orthodontics, TMJ and facial pain. Deb holds a Cert IV TAE and Grad Cert in Clinical Teaching. She was a clinical supervisor, lecturer and examiner at RMIT in Melbourne, Australia and is currently a clinical supervisor in the BOH program at The University of Melbourne, Australia as well as working in private practice. Deb provides training to Oral Health Professionals on Smoking and Vaping Cessation and has held both Executive and Non-Executive committee positions with the Dental Hygienist's Association of Australia. Deb is the current Chair for the DHAA's 2021 National Symposium and also sits on their Peer Support Service Committee. She has travelled throughout Australia and New Zealand as an Educational Consultant to deliver programs for Hu-Friedy and EMS Swiss Dental Academy at both Continuing Professional Development events and Universities, teaching Advanced Instrumentation, Instrument Sharpening, Risk Assessment, Periodontal Diagnostics, Ergonomics and Guided Biofilm Therapy to both Hygiene/Oral Health and Dental Students and Professionals. Deb is also a Trainer for the EMS Swiss Dental Academy.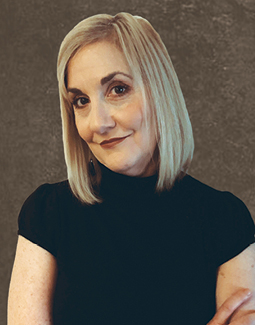 Andrea Maguire
Oral Health Therapist
Andrea joined the Hu-Friedy Educational Consultant team in 2018. Andrea has a wealth of experience as a registered Oral Health Therapist in the public and private sectors. She currently holds a position with Metro South Oral Health (MSOH) as an Oral Health Therapist - Advanced. This role includes operationally managing, mentoring and leading an Oral Health Services team as well as providing advanced clinical knowledge and high-level expertise and skills in complex, contemporary oral health clinical practice. Andrea was a Lecturer for the University of Queensland Bachelor of Oral Health program from 2010 – 2016.
Andrea also holds a position as an Assessor with the Australian Dental Council (ADC) assisting in the evaluation of undergraduate Oral Health Therapy university programs undergoing the accreditation process. She is also employed as an ADC Practical Examiner for overseas trained dental and Oral Health Therapists wishing to be registered as dental practitioners in Australia.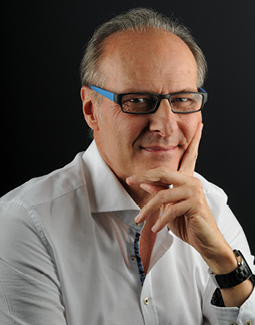 Didier Dietchi
D.M.D., PhD.
Dr Didier Dietschi was licensed in 1984 and got his doctoral and Privat Docent degrees in 1988 and 2004, respectively, at the University of Geneva, Switzerland. He also got a PhD degree in 2003 at the University of ACTA, Netherlands. Following a 6-year period of full time teaching and research activity in Operative Dentistry and Periodontology, he started a part time activity in a private office in Geneva, dedicated to aesthetic restorative dentistry. He holds now positions of adjunct Professor at CASE Western University (USA) and senior lecturer at the University of Geneva. Dr. Dietschi has published more than 95 clinical and scientific papers and book chapters on adhesive and aesthetic restorations; he also co-authored the book "Adhesive Metal-free Restorations", edited in 1997 by Quintessence and translated in 7 languages. Dr. Dietschi is lecturing internationally on adhesive & aesthetic restorations.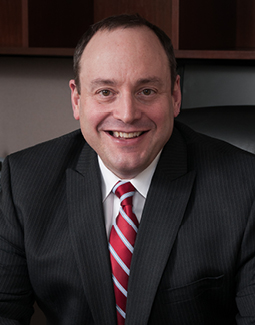 Joel Berg
DDS, MS
Dr. Joel Berg received his dental degree in 1983, a certificate in pediatric dentistry and master's degree in Oral Biology in 1985, all from the University of Iowa. Dr. Berg is a Professor for Oral Health at the University of Washington in Seattle, Washington. He is a practicing board certified pediatric dentist. He has served as: Past President of the American Academy of Pediatric Dentistry, Vice President of Clinical Affairs at Philips Oral Healthcare, Head of the Scientific Department for ESPE, and Dental Director of Pediatric Dentistry at the University of Texas, Houston. He has published on many subjects including pediatric restorative materials. His current research interests include the development of dental caries prevention programs using risk assessment models.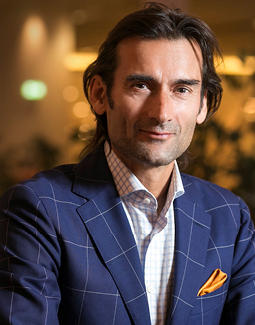 Sascha Jovanovic
DDS, MS
Sascha A. Jovanovic was formally trained in Periodontics at UCLA School of Dentistry, in Implant Dentistry at Loma Linda University, and in Prosthodontics at the University of Aachen, Germany. Dr. Jovanovic graduated dental school from the University of Amsterdam (ACTA) and holds a Master of Sciences degree in Oral Biology from UCLA. He is currently an Associate Professor at Loma Linda University and Academic Chair of the gIDE Institute located in Santa Monica, CA.
Dr. Jovanovic multi-specialty practice is in Los Angeles, and for the past 25+ years, has limited his patient and research work to dental implant therapy, bone & soft tissue reconstruction and esthetic dentistry.
Dr. Jovanovic's clinical research emphasizes surgical and esthetic management in dentalimplant therapy and bone and soft tissue reconstruction techniques. His applied research focuses on bone regeneration with different bone graft materials, growth factors, and barrier membranes, as well as the biology of soft tissues around teeth and implants.
Dr. Jovanovic teaches implant dentistry extensively worldwide and has published 65+ articles and book chapters, and one textbook, Color Atlas of Implantology (Thieme Publ.). He is on several editorial boards for scientific journals, has published a DVD and online education series titled "Advanced Implant Therapy" and is the Director of the gIDE/LLU 1-year Master Clinician Program in Implant Dentistry.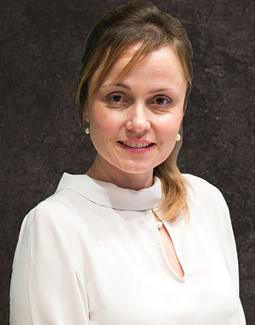 Tihana Divnic-Resnik
BDS, MSc, PhD
Tihana Divnic-Resnik is a senior clinical lecturer in the Discipline of Periodontics at the University of Sydney. Previously, she was a lecturer in Periodontics and Oral Medicine at the University of Belgrade, Serbia for 10 years, where she also practiced as a specialist of Periodontology and Oral Medicine.
As a discipline expert in Periodontics, she is continuously exploring and implementing innovations in clinical training of the Doctor of Dental Medicine (DMD), Bachelor of Oral Health (BOH) and DClinDent students. With her team, she developed an online platform for simulation training and continuous education in periodontal instrumentation, www.iperiopal.com. Her passion in research resulted in significant national and international collaborations and establishment of a strong base for research of ground-breaking significance for dentistry. As a clinician and researcher, she enjoys designing and supervising research projects of graduate (DMD) and postgraduate students (DClinDent), and translating evidence into her teaching and clinical practice.
Her Master thesis was related to periodontal regeneration with synthetic bone grafts and PhD research focused on the bone morphogenetic proteins and their role in alveolar socket preservation. She has published her work in several international journals and presented it at numerous professional conferences. Her research interests lie mainly in the areas of periodontal therapy, bone regeneration, tissue management, oral microbiology and locally delivered oral microbials.
Tihana is a member of Australian Dental Association (ADA), Australian Society of Periodontology (ASP), European Federation of Periodontology (EFP) and a certified instructor for iTOP oral prophylaxis program. As an educator, she is involved in continued professional education for dentists and dental professionals in Europe and Australasia. She is a member of Australasian team of Hu-Friedy educational consultants and presenting Hu-Friedy Educational Programmes to professionals in Australasia region.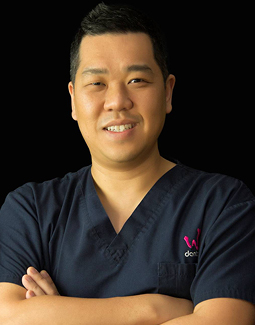 Anthony Mak
BDS (USyd), Grad Dip Clin Dent (Oral Implants) (USyd)
Dr. Anthony Mak obtained his Bachelor of Dental Surgery from Sydney University and then went on to complete his Post Graduate Diploma in Clinical Dentistry (Oral Implants). He graduated with multiple awards for clinical excellence and since then has built up two multi chaired practices in metropolitan Sydney focusing on comprehensive and aesthetic dentistry.
Anthony is extremely passionate about dentistry and his interests lies in dental technologies and advances in materials and techniques. He has a unique understanding of Direct Composite Artistry and Cad-Cam Digital dentistry and is a key opinion leader for several dental companies in Australia and United States.
He has written and published articles for the Australian Dental Association (NSW Branch) and other dental magazines in Australia and New Zealand. Anthony has also published a compendium of direct composite artistry for GC Australasia and this has been distributed locally and internationally.
Anthony has a thorough understanding of direct vs indirect dental restorations and has lectured locally and internationally on the topics of aesthetic dentistry.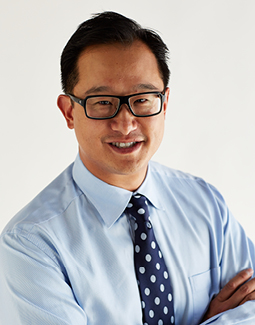 Christopher Ho
BDS, FPFA, FACD
Dr Christopher Ho is a Specialist Prosthodontist who received his Bachelor of Dental Surgery with First Class Honours at the University of Sydney. He completed postgraduate studies in the Graduate Diploma in Clinical Dentistry in Oral Implants at the University of Sydney, a Masters of Clinical Dentistry in Prosthodontics with Distinction from the University of London and Doctorate in Clinical Dentistry in Prosthodontics from the University of Sydney. He is Fellow of the Pierre Fauchard Academy, Special Field Member of the Royal Australasian College of Dental Surgeons in Prosthodontics and a Fellow of the American College of Dentists.
Dr Ho lectures extensively on aesthetic and implant dentistry both nationally and internationally. He is a visiting lecturer to the postgraduate Oral Implant Diploma and Prosthodontic programs at the University of Sydney, Adjunct Associate Clinical Professor at University of Puthisastra, Faculty member of the Global Institute for Dental Education and Visiting Lecturer at Kings College London, United Kingdom. He is the Head of School of Postgraduate Dentistry at the Australasian College of Dental Practitioners. He is author of numerous publications, as well as Editor of the Wiley textbook "Practical Procedures in Aesthetic Dentistry" and the upcoming "Practical Procedures in Implant Dentistry".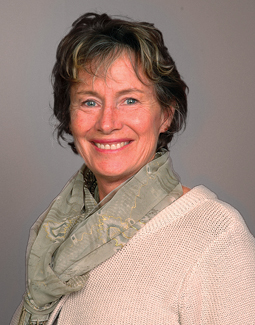 Robyn Watson
RDH, BSc, MPA
Robyn Watson is a Dental Hygienist who was educated in the USA and practiced and taught in the USA for many years before returning to New Zealand in 1994 to participate in the introduction of the first school of Dental Hygiene in New Zealand. She has been on the Faculty of the Otago School of Dentistry, the Otago Polytechnic and consulted with the development of the BSc in Oral Health at the Auckland University of Technology where she was a Senior lecturer. Robyn is currently affiliated with the in the Department of Periodontics at the University of Sydney as International liason and Elective co-ordinator, as well as lecturer in Periodontics.
She has served as Vice President and President of the NZDHA and sat on the New Zealand Dental Council for 6 years. Currently she is the President of the International Federation of Dental Hygienists where she also served as President-Elect for three years and chaired the Education and Research Committee for 6 years. She served on the House of Delegates of IFDH for 12 years representing New Zealand.
Robyn received her Dental Hygiene education at the University of Pennsylvania, her Bachelors degree in Dental Auxiliary Education at the University of North Carolina and her Masters in Public Administration in Health Services Management from Golden Gate University in San Francisco. She is also a graduate of the Global Child Dental Fund Senior Dental Leaders programme (SDL-7) at Harvard University in 2013, and the SDL-10 at Kings College, London March 2016. She has also been appointed to the Expert Panel of the "Alliance for a Cavity Free Future"
Robyn has delivered programmes internationally for several years during which she has conducted seminars for Universities and professional groups in many countries.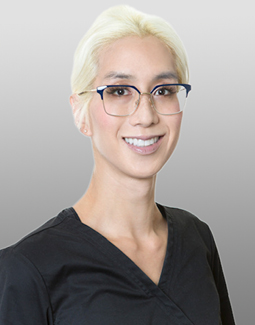 Clarence Tam
HBSc, DDS
Clarence is originally from Toronto, Canada, where she completed her Doctor of Dental Surgery and General Practice Residency at the University of Western Ontario and the University of Toronto, respectively. Clarence's practice is limited to cosmetic and restorative dentistry. She is well-published to both the local and international dental press, writing articles, reviewing and developing prototype products and techniques in clinical dentistry. She frequently and continually lectures internationally.
Clarence is the Chairperson and Director of the New Zealand Academy of Cosmetic Dentistry. She is currently one of two individuals in Australasia to hold Board-Certified Accredited Member Status with the American Academy of Cosmetic Dentistry. Clarence is an Opinion Leader for multinational dental companies Kuraray Noritake, J Morita Corp, Henry Schein NZ, Ivoclar Vivadent, DentsplySirona, 3M ESPE, Kerr, GC Australasia, SDI, Coltene, Triodent and is the only Voco Fellow in Australia and New Zealand. She holds Fellowship status with the International Academy for DentoFacial Esthetics. She is a passionate and approachable individual, and is committed to having an interactive approach with patients in all of her cases to maximize predictability. Read Dr. Tam's Case Study on Biommetric Restorations.
Prof. Alessandro Quaranta
PhD, DMD
Born Italian, Prof Q is an Australian AHPRA registered Specialist Periodontist with a PhD in Dental Implantology with extensive clinical expertise in the surgical treatment of periodontitis, peri-implantitis and implant treatment in complex cases and patients. He is the Clinical Professor of the Discipline of Restorative and Reconstructive Dentistry at the School of Dentistry, University of Sydney and Senior Clinical Specialist at the Department of Periodontics Sydney Dental Hospital. He maintains a private practice position as Chief Clinical Consultant and Scientific Education Coordinator of the Smile Specialist Suite, Newcastle and the Smile Specialist Suite, Neutral Bay (Sydney), NSW.
Over the years, Prof. Q has actively conducted research in the broad fields of peri-implantitis, peri-implant tissues, post-extraction implants, bone to implant interface, alveolar ridge preservation, implant surfaces, immediate loading, non-surgical periodontal therapy and systematic reviews in Implant Dentistry and Periodontology.
His research and clinical work has succeeded in the publication of more than 180 Research outposts, of which more than 120 are full text scientific articles on peer reviewed scientific journals, making him one of the most productive Australian Researchers in the field of Periodontics and Dental Implantology of all times.
Based on his extraordinary balance of educational, research and clinical skills, Prof Q is regularly invited in lecturing about periodontal and implant topics by several academic institutions and scientific societies around the world.
His research, teaching and clinical activities have contributed to positively inspire numerous health practitioners, university students and scholars through the sharing of his knowledge and innovation.
This has resulted in a tremendous improvement of the quality of care provided to periodontal and dental patients across the world and disruptive innovation in scientific teaching and research.
In 2019, Prof Q has been awarded the National Scientific Qualification (ASN) from the Ministry of Education, University and Research (MIUR) which is the highest academic qualification in Italy that qualifies for a Full Professorship. From 2018 to 2020, he has been the Professor of Periodontics at the School of Dentistry and Oral Health of the Griffith University, Queensland where he also served as the Director of the Doctor of Clinical Dentistry, being at that time the youngest full-time Dental Professor in Australia.
Previously, he has been the Lead of the Discipline of Periodontics Implantology at the University of Western Australia (UWA), one of Group of Eight Australia's leading and research-intensive universities, where he was the Founding Leader of the UWA Research Program in Oral Implantology and Periodontics. From 2016 to 2018 Prof Q also coordinated the Specialist Clinical Service in Periodontics and Implantology of the Oral Health Centre of Western Australia, the only public specialist service in Periodontics of the whole WA State.
He has also worked as Senior Lecturer at the prestigious University of Otago, Dunedin, New Zealand.
Prof. Axel Spahr
PhD, DMD
Axel Spahr is Acting Head of the Discipline of Restorative and Reconstructive Dentistry at the University of Sydney and Head of Periodontics at the Sydney Dental Hospital.
Axel is the former Head of Periodontics at the University of Ulm in Germany and has worked at various international universities and research facilities. He has additional training in microbiology, molecular biology, extensive experience in basic science research, animal research and clinical research. A/Prof. Spahr's research interest includes periodontal regeneration, bone regeneration, periodontitis and systemic diseases, antimicrobial therapy as well as dental implants and peri-implant diseases. He has led large externally funded research projects and is collaborating with leading international research groups and companies in the field of periodontology, implantology and bone regeneration. He is author of numerous publications in international peer-reviewed dental and medical journals, book chapters and has presented his work at professional conferences worldwide. A/Prof Spahr is a board registered periodontal specialist, he works part time in an established specialist periodontal and implant practice in Sydney and is the past President of the Periodontal Research Group of the International Association of Dental Research (IADR).