Blog
3 Compelling Ways Technology Can Help Dentists Practice Effective Infection Prevention and Control in their Offices

From data management to teledentistry to sterility assurance, technology is driving infection prevention and control
Oral care, like most other major disciplines, finds itself navigating the uncharted waters resulting from the COVID-19 global health emergency.
The pandemic has greatly affected the way in which dentistry is practiced, placing an even greater emphasis on infection prevention and control protocols as a means of minimizing disruptions in care delivery.
Technological innovation can be an effective solution here.
One recent study aimed at assessing the role of technological innovations in infection prevention and control found that behavior monitoring technology improves proper hand hygiene compliance, with increases between 6.40% to 54.97%.
In addition to standard practices, dental care providers can leverage state-of-the-art technology innovations to mitigate infection risks in the clinical setting; and in doing so, build an environment that gives their patients a greater sense of assurance in returning to oral care amid the ongoing COVID-19 pandemic.
1. Digitized Data Management Solutions Can Promote Paperless Record-Keeping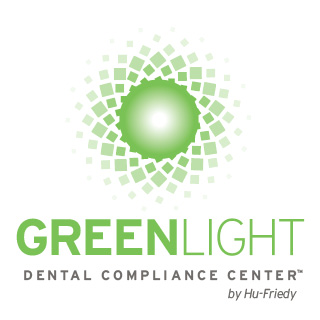 Over the past decade alone, the way in which infection prevention and control is practiced within dental offices has changed dramatically. 
And even as the dental care industry can sometimes be a slow adopter of any form of tech innovation, many forward-looking leaders have now embraced state-of-the-art digital tools and techniques in order to mitigate infection risks. 
Digital solutions come in many forms, and one important solution is the GreenLight Dental Compliance Center™ by Hu-Friedy. GreenLight is a comprehensive, all-in-one resource to proactively prepare and maintain best practices and compliant protocols for infection prevention and control. As scrutiny around infection prevention and control has never been higher, GreenLight is a key tool for ensuring your practice is up to date with the latest rules and regulations.
While most states still require a paper log of your protocols, this is an excellent digital tool for tracking changes to protocol as well as storing information on proper usage of N95 respirators and other PPE, attending CE webinars, logging biological monitoring testing results, storing completion records, getting the latest news on breaches in your area, and more.
In addition, digitized data management solutions such as EHRs and EMRs have the potential to transform the way in which the oral care continuum functions. 
These records promote greater infection control since there is minimum contact between the patients and providers. Information can be easily exchanged without the patient's physical presence and directly stored in the facility's dedicated cloud databases. 
Storing information over digital platforms in such a way also increases its interoperability across the organization since providers and their staff or any other authorized individual can easily retrieve it remotely at any given point in time.
Computerized data management solutions can also be instrumental in furnishing greater compliance to HIPAA since these come with added security measures such as multi-factor authentication (MFA), access controls, etc.
Another important advantage of storing patient data over digitized systems is that by granting public health departments automated access to reports of emerging infections and communicable diseases, new patterns can be easily detected and treatment modalities can be altered at a macro scale if the need occurs. 
Therefore, embracing paperless record-keeping is a win-win situation for all – the care providers, care seekers, and the entire industry at large – when it comes to practicing infection prevention. 
2. Teledentistry can Limit Patient-Provider Contact and Mitigate Infection Risk 
Telehealth or virtual consults, also known as "teledentistry" when used in the context of oral care, has surfaced as an effective tool on the infection prevention and control front. With this technology, oral care professionals are proactively reaching out to, and helping, patients that require care. 
From preventing disturbances in the flow of dental treatment to triaging patients in need of emergency care, teledentistry is proving to be extremely advantageous. It wouldn't be wrong to assume that the future of infection prevention and control in oral health is greatly tied to virtual consults.
3. Cleaning Technologies Can Reduce Microbial Contaminants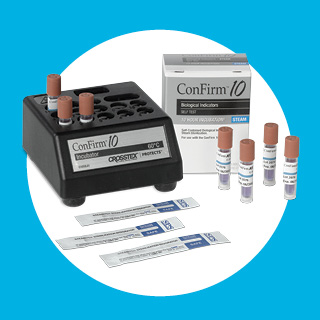 Technological developments in infection prevention and control equipment have led to a continuous evolution of quality-control devices and measures for sterility assurance. 
For instance, routine use of chemical and biological indicators monitors the efficiency of a sterilization cycle and when failures occur, corrections can be made. Some of the corrections can be simple and easily mitigated, such as ensuring proper packaging material, reducing the amount of instruments loaded, or identification of equipment failure. 
It wasn't that long ago when the majority of instruments in a dental office were cleansed by hand scrubbing before placing them in an autoclave or some other heat sterilizer. Monitoring this procedure was dependent on personnel visually assessing the presence or absence of debris.
Most practices now use instrument washers, ultrasonic cleaning units, or washer-disinfectors. These automated cleaners can improve cleaning effectiveness, increase productivity, and decrease personnel exposure to bodily fluids, especially when combined with the use of an instrument management system like IMS™ Cassettes. This makes them safer and more efficient than manual cleaning.
All in all, technology can greatly help dentists practice effective infection control in their clinics. 
You just need to keep yourself educated on the latest tools available in the market and identify ones that will suit the needs of your practice. 
Also, utilizing technology doesn't always have to be an expensive affair. You can also opt for simple solutions that are both cost-effective and scalable in the long run.
---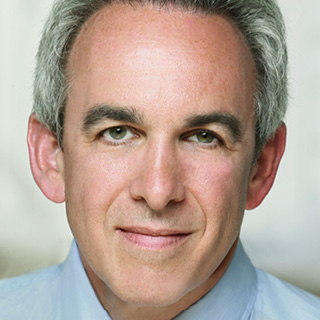 About the Author
Dr. Lorne Lavine, founder and president of The Digital Dentist, has over 30 years invested in the dental and dental technology fields. Dr. Lavine writes for many well-known industry publications and lectures across the country. His articles have appeared in Dentistry Today, Dental Economics, Dental Practice Report, among others.