Paragraphs
Overview
Hu-Friedy Disposable Prophy Angles feature ergonomic and design enhancements to improve clinical outcomes, reduce clinician stress and maximize patient acceptance. Available in standard straight and a 15° contra design with a choice of soft or firm cups, Hu-Friedy Disposable Prophy Angles enable you to perform at your best  with the quality, reliability and performance you've come to expect from Hu-Friedy.
 

WHAT HYGIENISTS ARE SAYING

"I love Hu-Friedy's contra angle disposable prophy angles because the 15 degree angle allowed me to access the hard to reach places better, especially the lingual of the lower anterior teeth. The rotation of the cup is smooth and the grip is comfortable. I would highly recommend these because of how well they work and the amazing contra angle!"*
Stephanie Smith, RDH, San Bernadino, CA
*Customer received free DPA sample
Points of Performance
Inner spiral design with smooth exterior for superior paste delivery, greater interproximal reach and less splatter
Precision-manufactured internal-drive components deliver reliable, smooth performance
Proprietary grip for a light, secure grasp, greater rotational control and reduced hand fatigue
Soft and firm cups meet clinician- and patient-specific requirements
15° contra angle style allows for a more comfortable, neutral wrist position
Compatible with most common low-speed handpieces
Not made with natural rubber latex
Made in the USA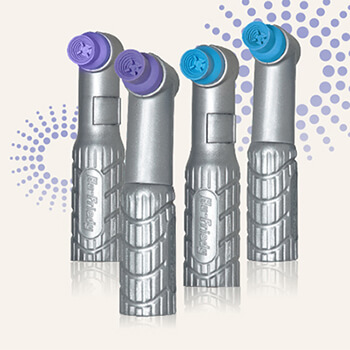 A NEW STANDARD IN COMFORT AND CONTROL
Hu-Friedy has continually raised the bar by creating clinicians' favorite hygiene instruments for more than 100 years. Our new disposable prophy angles add to this tradition with a premium cup and an ergonomic design that deliver effective, comfortable polishing and stain removal treatments. With so many comfort and performance-enhancing features, Hu-Friedy Disposable Prophy Angles are bound to become your new favorite.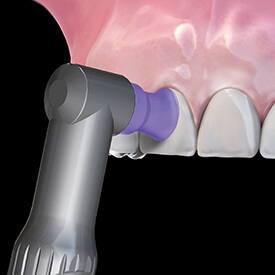 EXCEPTIONAL FLARE
Our premium cups are made with a high-quality rubber and thinner, tapered walls that deliver greater flare. Greater flare means easier access to subgingival and interproximal tooth surfaces ensuring a more effective and comfortable polishing experience.
PRODUCT INFORMATION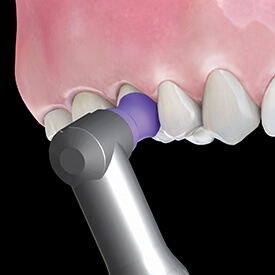 LESS SPLATTER
Webbing and a unique inner spiral ensure prophy paste stays in the cup, concentrating delivery to the tooth surface. Paired with a smooth exterior that's less likely to sling paste away during rotation, Hu-Friedy Disposable Prophy angles provide the ultimate in paste control with reduced splatter.
PRODUCT INFORMATION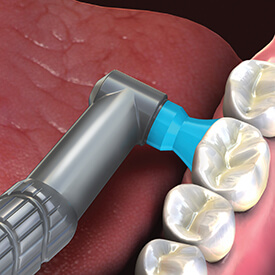 ENHANCED ERGONOMICS
The science and engineering behind the unique mid-body bend of our contra angle style allows a more comfortable and neutral wrist position – especially when polishing posterior teeth. As a busy practitioner, you and your hands will feel the difference.
PRODUCT INFORMATION
Additional Resources