The finishing touch to any power therapy, the Empowerment Kit is the perfect set of scalers to enhance the effectiveness of your Ultrasonic and AIRFLOW® treatment protocol. Treatment does not end with power scaling because hand scaling is still necessary to ensure the best results for your patients. Learn more about the Empowerment Kit below.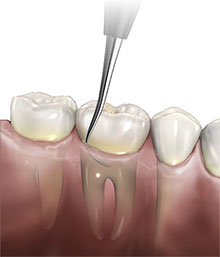 ACCESS TIGHT, HARD TO REACH PLACES
with an average of 10% thinner blades.
The most common place where calculus is left behind is the cervical area of the tooth[1]. The 10% thinner blades,[2] of the Empowerment Kit are specifically designed for easier access to tight interproximal spaces and/or allow for easier insertion subgingivally. Combined with the clinically proven sharp cutting edge of EverEdge™ 2.0 Technology[3], clinicians can effectively remove the calculus subgingivally, reducing the risk of leaving behind calculus.
EASY TO IDENTIFY
The Empowerment Scalers are color-coded to easily identify which anatomical area of the mouth and tooth surface each instrument is used on. Maximize efficiency by reducing the time spent identifying different working ends. Click on each scaler below to view where each is used.
---
Accessory Area
The Empowerment Kit is the perfect complement to any power therapy. The Infinity Cassette comes with an accessory area to conveniently hold your Ultrasonic or AIRFLOW handpiece.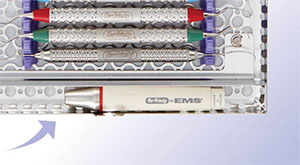 ---
For more information on the Empowerment Kit, please download the brochure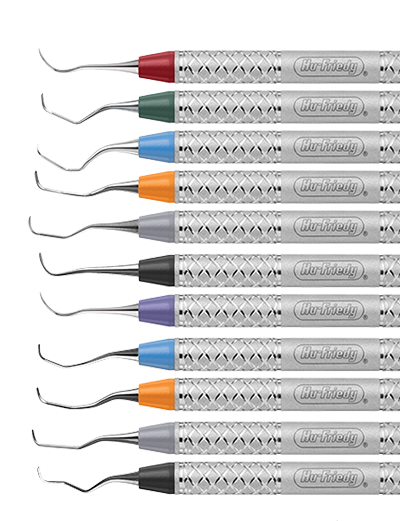 ---
WHAT IS AIRFLOW?
AIRFLOW Therapy isn't a typical air polishing treatment. Forget the messy, uncomfortable treatments you've given up on and explore the benefits AIRFLOW can bring to your patients and your practice.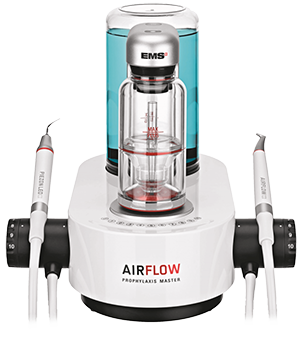 ---
[1] Cobb, C. M. (1996). Non-surgical pocket therapy: mechanical. Annals of Periodontology, 1, 443–490.
[2] Data on file, available upon request.
[3] Data on File, Available upon request