Black Line Rubber Dam Clamps

EXCEPTIONAL RESTORATIONS BEGIN WITH EXCELLENT ISOLATION
Our 48 clamps, made in the USA from proprietary stainless steel, provide full-mouth coverage.
POINTS OF PERFORMANCE
Satin Steel which resists corrosion while aiding in flexibility and memory
 
A dark coating allowing for improved intraoral contrast and visual acuity
 
Matte finish for decreased light reflection and glare
THE IMPORTANCE OF ISOLATION
Isolation is often underutilized in dentistry. This step in any restorative procedure is critical as isolation provides a dry, clean field to work within, improves visibility and decreases the risk of patient aspiration. The restoration (as well as the patient's overall health!) is enhanced with proper isolation.
Love our Black Clamps?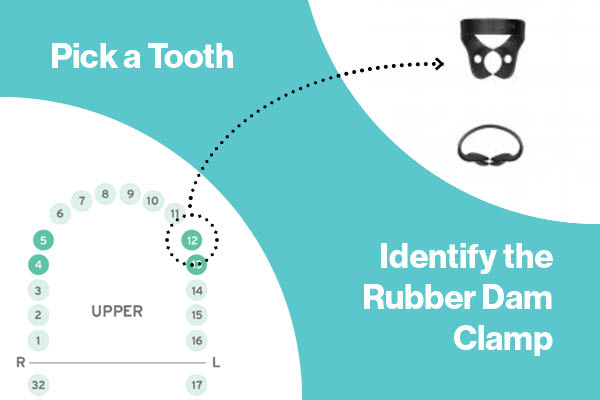 RESOURCES
KEY OPINION LEADERS AND RECOMMENDED KITS
RELATED PRODUCTS