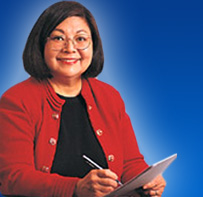 Anna Pattison
RDH, MS
Education
BS degree in Dental Hygiene, University of Southern California (USC), Los Angeles
MS in Dental Hygiene Education and Administration, Columbia University, New York
Signature Product
SG1/29AP
SG11/129AP
SG13/149AP
SG1/29APE2
SG13/149APE2
Additional Information
Anna Pattison, RDH, MS received her BS degree in Dental Hygiene from the University of Southern California and her MS in Dental Hygiene from Columbia University. She was an Associate Professor at USC for over forty years, has served as Chair of the Department of Dental Hygiene and is an internationally recognized speaker on Advanced Periodontal Instrumentation.
She is co-author of Periodontal Instrumentation and has contributed to the last seven editions of Glickman's and Carranza's Clinical Periodontology and the last four editions of Wilkins' Clinical Practice of the Dental Hygienist. She is the former Editor-in-Chief of Dimensions of Dental Hygiene and is currently the Co-Director of the Pattison Institute which offers online videos, lectures and hands on workshops in the U.S. and abroad.
In 2005, she received the Pfizer-ADHA Excellence in Dental Hygiene Award and the USC School of Dentistry Alumnus of the Year Award. In 2006 she received the California Society of Periodontists Award and in 2010 she was inducted into the USC School of Dentistry Hall of Fame.