INFINITY SERIES CASSETTES

Paragraphs
Function and fashion combine to create Hu-Friedy's IMS Infinity Series Cassettes. The innovative hole pattern and rail design significantly increase exposure to instruments during reprocessing, creating an optimal environment for cleaning and sterilization.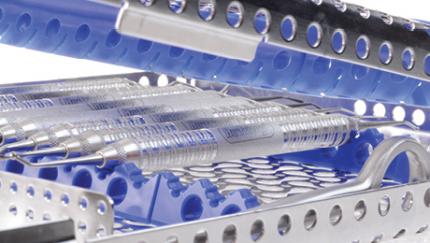 Ergonomic latch with positive locking mechanism is safe and easy-to-use, allows one-handed opening and visual confirmation if the cassette is locked / unlocked.
Revolutionary new hole pattern design creates 30% additional open area for more access during cleaning and sterilization, and is compatible with current cleaning equipment, including automated washers.
Innovative color-coded silicone rail system, available in 11 color options, significantly reduces instrument contact by up to 59%, allowing for more water flow while protecting the instruments during reprocessing.
High quality, electropolished stainless steel protects against corrosion while providing a professional appearance.
Smooth round corners and slotted edges increase drainage and reduce drying time.
New beveled edge allows for a more ergonomic grasp.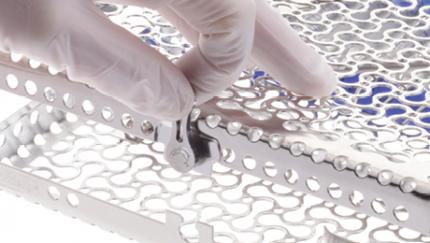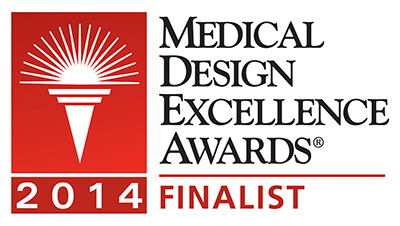 The IMS Infinity Series Cassettes were selected as a finalist in the 2014 Medical Design Excellence Awards, the Medical Technology industry's premier design competition recognizing innovation in medical device design.