OVERVIEW
These stainless steel primary molar crowns were developed to deliver consistent, accurate and predictable clinical outcomes while allowing you to work more effectively and efficiently, ensuring more time for value-added services such as patient education and treatment planning.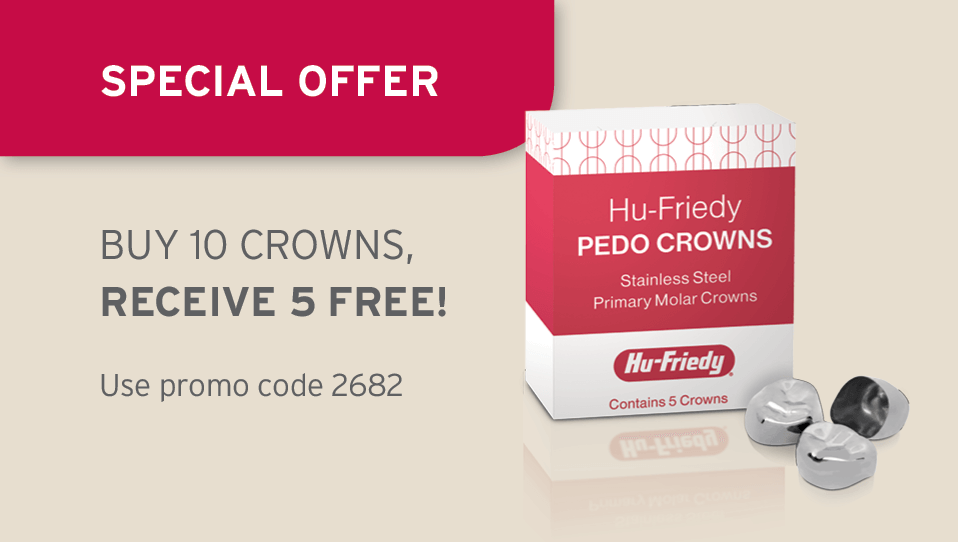 STAINLESS STEEL CROWNS
Pre-trimmed and crimped, for quick and simple placement
Accurate occlusal anatomy that mimics the natural tooth
Ideal occlusal thickness, offering superior resilience to abrasion and perforation
Soft, adaptable gingival margin and lateral areas for simpler and effortless trimming and crimping, if needed.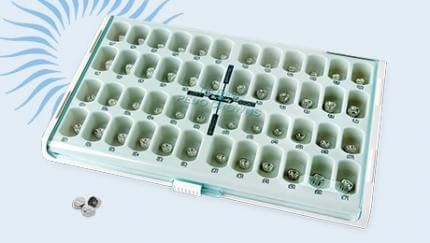 INTRO KIT
Clear, plexi- lid that allows for easy selection and inventorying
Locking mechanism which securely fastens lid shut, ensuring crowns remain in place.
CUSTOMER TESTIMONIALS
"We exclusively use Hu-Friedy Pedo Crowns for upper first molars because we find the anatomy to be much more accurate than competitors, resulting in less time required and a better clinical result." -S. Michael Bozard, DMD, Spartanburg, SC
"I love the way they naturally contour to the tooth and their height is perfect!" - Mandy Ashley DMD, MsEd, MS Bowling Green, KY
"The shorter crown height is my favorite feature since it saves time by eliminating the need to trim. It helps me create good finishing margins to allow for optimal gingival health. - Elbert Kwak, DDS, Houston, TX
Additional Resources
©2018 Hu-Friedy Mfg. Co., LLC. All rights reserved. Offer valid in the 50 United States and District of Columbia. Does not apply to school, government or institution offers. Call 1-800-Hu-Friedy or contact your authorized Hu-Friedy representative for more information.