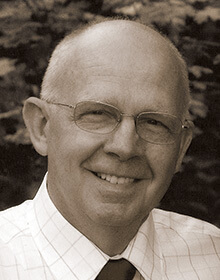 Karl Koerner
DDS
Education
University of Washington School of Dentistry
National AGD's Weclew Award
Utah State Dental Assn.'s Distinguished Service Award
Academy of LDS Dentist's Distinguished Service Award
ICOI's Diplomate Award
Accomplishments
Past president of the Utah Dental Association and the Utah Academy of General Dentistry
In 2010, he received The Academy of General Dentistry's Weclew Award for his contributions to general dentistry and dental education
Additional Information
Surgical Extractions Step by Step Case Presentation Series
Instructor: Karl R. Koerner, DDS, MS and Andrew Drollinger, DDS
Starting July 21st, part one of a five-part series, Dr. Koerner and Dr. Drollinger will present surgical extraction cases from start to finish, focusing on techniques, algorithms and protocols backed by experience and science.
Additional details and registration information can be found here.
Dr. Karl Koerner has presented hundreds of lectures and interactive courses in oral surgery at international, national, regional and state level meetings over the last 20 years. As a general dentist, he has limited his practice to oral surgery [and implantology] for the last 15 years.
Dr. Koerner, a graduate of the University Of Washington School Of Dentistry, completed a general practice residency in the U.S. Army and holds a Master's Degree in Education.
Dr. Koerner has authored and co-authored a total of four surgery books, written numerous articles on oral surgery for the general dentist, and produced several DVDs on the topic, including some with Dr. Gordon Christensen. He is a past president of the Utah Dental Association and the Utah Academy of General Dentistry. In 2010, the AGD awarded him their highest honor, the Weclew Award for his service to the dental profession.