Secure Fit™ Technology Overview

CROSSTEX™ SURGICAL MASKS WITH SECURE FIT™ TECHNOLOGY
Better Fit. Better Performance. Better Protection.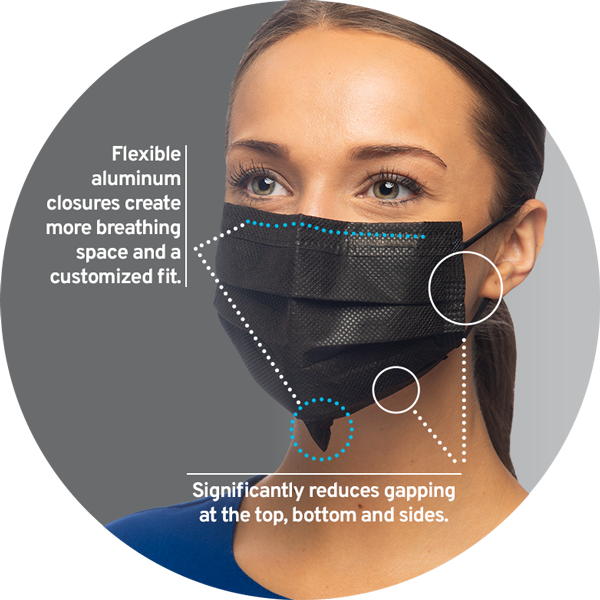 Proven to provide better protection than standard ear loop masks1,2
Patented design features both nose and chin strips for a custom fit, significantly reducing gapping at 
the top, sides, and bottom of the mask 
High-quality, fluid-resistant construction provides excellent protection against droplets, sprays, and aerosols 
Not made with natural rubber latex

PREMIUM PROTECTION FOR EVERY PROCEDURE
Available in three ASTM Performance Levels of protection - so you'll always have the right mask for the task.
ASTM performance levels reflect bacterial/particulatefiltration efficiency, fluid resistance, breathability and flammability.
Easy-to-read, color-coded ASTM reference on every box.
HIGH BARRIER - ASTM LEVEL 3
For procedures with HIGH TO MODERATE
amount of fluid, spray, and/or aerosols
MODERATE BARRIER - ASTM LEVEL 2
For procedures with MODERATE TO LOW
amount of fluid, and/or aerosols
LOW BARRIER - ASTM LEVEL 1
For procedures with LOW TO LIGHT
amount of fluids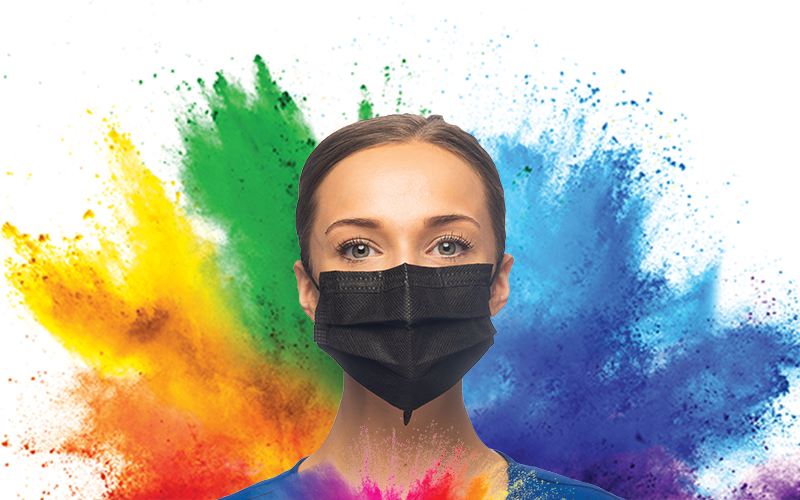 HOW TO CUSTOMIZE YOUR SECURE FIT™ MASK: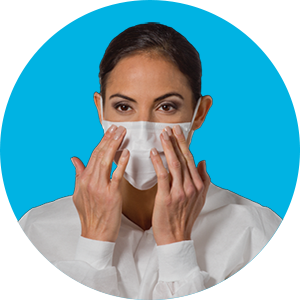 STEP 1: Secure top edge with fingers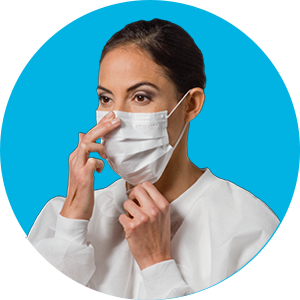 STEP 2: Extend mask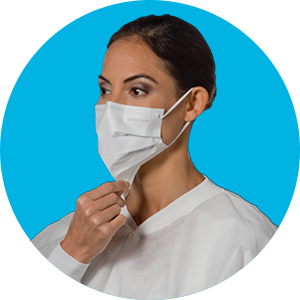 STEP 3: Secure chin closure
CROSSTEX™ SECURE FIT™ TECHNOLOGY
Check out this video to learn more about the features and benefits of Crosstex™ Secure Fit™ Technology and determine which mask is right for you!