STERILIZATION CONTAINER SYSTEM

Paragraphs
Hu-Friedy's Sterilization Containers are a reusable, rigid system used for the packaging of cassettes and instruments during sterilization. An alternative to the wrap and pouch materials commonly used to package cassettes and instruments, Sterilization Containers provide significant economic and environmental benefits along with enhanced safety.
Allows sterilization of enclosed contents and maintains sterility during transport and storage, until opened.
Provides fully enclosed and locked transit of loose instruments and cassettes.
Offers economic and environmental benefits by providing reusable packaging, low cost of use, a long service life, and minimal use of disposable materials.
Uniquely sized to fit many Hu-Friedy cassettes, including the Container Cassette that features an integrated handle for easy insertion and removal.
Includes a full line of Container accessories including filters, indicator cards, and tamper evident seals.
Suitable for use in pre-vacuum Steam Sterilizers.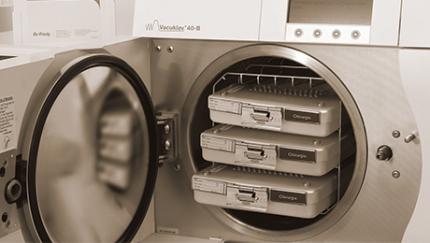 POINTS OF PERFORMANCE
Two external display windows provide space for a process indicator card and container identification.
The filter retention plates audibly click to lock into place providing easy filter changes.
Tamper evident seals on latches provide visual evidence of sterility breach.
Lid and bottom are made of anodized aluminum making them lightweight with excellent drying properties. The aluminum alloy with an anodized oxide surface helps resists corrosion.
Latches on the lid act as handles for easy, contamination free lid removal.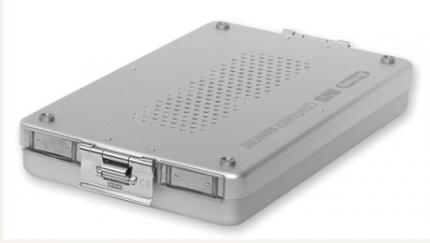 STERILIZATION CONTAINER SYSTEMS
CONTAINER ACCESSORIES
Container Indicator Card, 100 pieces, single use | IMCO-INDNA

Tamper Evident Seal for Latch, 100 pieces, single use | IMCOM-SEAL

Disposable Paper Filter, 250 pieces, blank, single use | IMCO-FIL3M
Additional Resources