DentaPure™ Cartridge Registration Where to Buy
The narrow width, extensive length, and dark/moist environment of dental unit waterlines (DUWLs) provides the ideal home for the growth and survival of colonies of microorganisms.
When untreated or improperly maintained, the water flowing through these contaminated DUWLs and out through the air/water syringe or high-speed handpieces can carry pieces of biofilm that have broken off of the waterline wall – potentially harming patients, staff, and a practice's reputation.
Minimize the potential for microbial growth in your DUWLs with one yearly installation of the DentaPure™ Cartridge.
How it Works
One Cartridge, One Year Lifespan
Less Maintenance Needed
 Compliant1
DentaPure™ DP365B and DP365M Cartridges continuously provide one-year or 240L of compliant1 procedural water that exceeds the current EPA standard (<500 CFU/mL) for potable water.
DentaPure™ DP40B Cartridges continuously provide 60 days 40L of compliant1 procedural water.
EPA registered to provide ≤200 CFU/mL for one-year or 240L of water2.
FDA 510k

2

.
Use is not restricted by the EPA Rule BMP for dental amalgam waste3.
 Effective
Reduces patient and staff bacterial exposure by eluting elemental Iodine into water used during patient treatment.
Elemental iodine (I2) is non-allergenic – no protein is attached to it4.
 Simple
For use in independent water bottles and dental units municipally plumbed to city water.
For use with all potable water.
Minimal maintenance required following installation.
Fewer protocols reduce the possibility of human error.
No routine shocking.
Bottle-style cartridges can be quickly and easily installed by office staff.
Dispose of depleted cartridges in the regular office trash.
Cost-effective.
 Reliable
Will not interfere with dental materials and bonding5.
No concerns with corrosion or etching6.
No harsh chemicals.
Replacement reminder program in place.
Dedicated DUWL technical support.
How It Works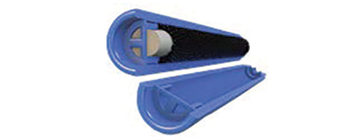 The DentaPure™ Cartridge contains non-allergenic iodinated resin beads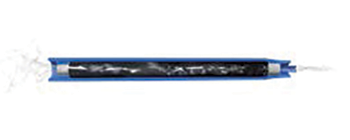 As water passes through, the resin releases 2-6 ppm of atomic isotopes of elemental iodine (I2) during a typical dental treatment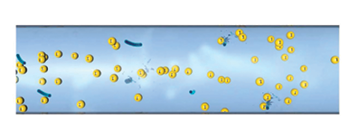 The (I2) isotopes control the bacteria, keeping procedural water compliant1 for 365 days (240L)
Educational Webinar

Resources
Links
Technical Documents
North America
International
---
Compliance with current EPA potable water standard <500 CFU/mL
DentaPure™ Cartridge EPA Est. No. 52252-MN-001 / EPA Reg. No. 74245-5 / FDA 510K #K992893
https://www.epa.gov/eg/dental-effluent-guidelines-documents
Schabelman E., Witting M. The relationship of radiocontrast, iodine, and seafood allergies: a medical myth exposed, J Emerg Med. 2010 Nov;39(5):701-7. doi: 10.1016/j. jemermed.2009.10.014. Epub 2010 Jan 4.
Puttaiah R. Effects of Low Grade Iodine in Dental Unit Waterlines On Shear Bond Strength of a Dentin Bonding Agent, Baylor College of Dentistry
Data on file.